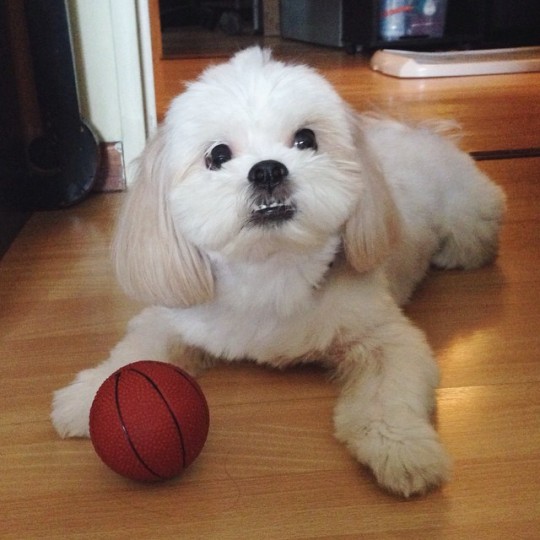 By Austin Knief, FluffPo Contributor
Kirby, a small white terrier from the Bronx, has had dreams of becoming a basketball superstar since the first time he touched a squeaky ball. Kirby's fire and intensity, according to trainer/ life coach Mark Morabini, stems from a viewing of Air Bud that took place nearly two years ago.
"Air Bud is the perfect underdog story," said Morabini. "I mean, sure I had my doubts about putting a dog on a basketball court. But after I saw that film, I immediately brought Kirby out onto the hardwood and we got to work. He's small, but he's scrappy and hard-working. That's what you look for in a Canine-American athlete."
Morabini also added that Kirby does not wish to be referred to as "underdog" for undisclosed reasons.