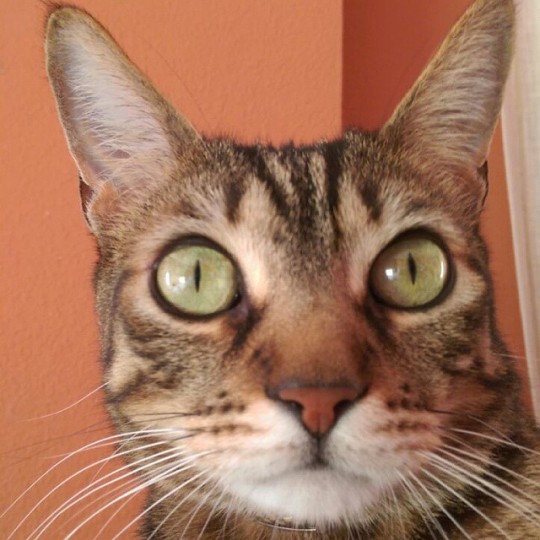 By Austin Knief, FluffPo Correspondent
Legendary rock band Pink Floyd has had a profound impact on millions of music fans since the group formed in 1965. Sprinkles, a 3-year-old cat from Brooklyn, now understands why.
"I had put the album on so that Sprinkles wouldn't have to sit in silence while I went on my morning run," said Jeffrey Kirsten, the cat's roommate. "When I got back, I found her laying motionless on my bed, staring off into space."
Friends of Sprinkles have since noticed a severe change in her behavior, and a far more "existential" tone in her meows.
Via padialita