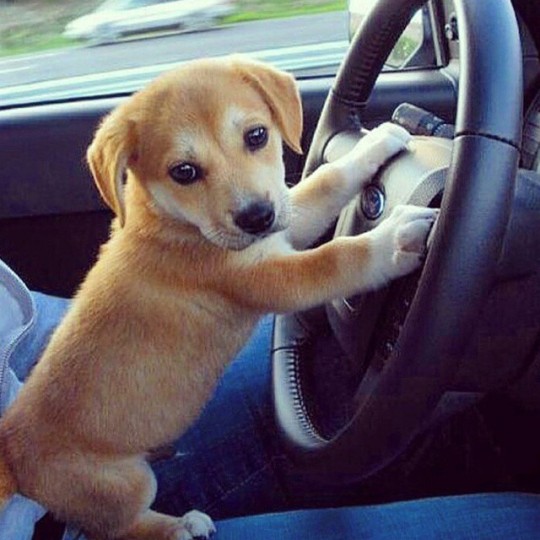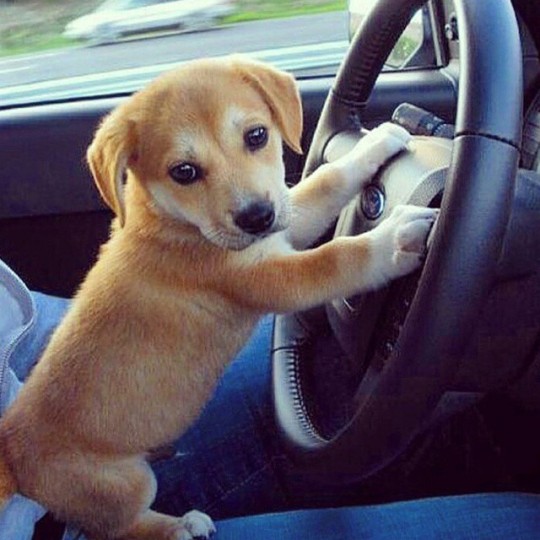 By Austin Knief, FluffPo Correspondent
While on a Sunday drive with new friend and licensed driver Peter Franks, 6-month-old puppy Max abruptly jumped to the wheel to give two quick honks.
"I was very startled at first," said Franks. "But then I looked out the window and saw a gorgeous, full-grown Golden Retriever passing by. Way out of his league, but you've got to respect the little guy for trying."
Max has been acting more mature outside of his house, according to numerous sources familiar with the situation.
via dogs.lovers