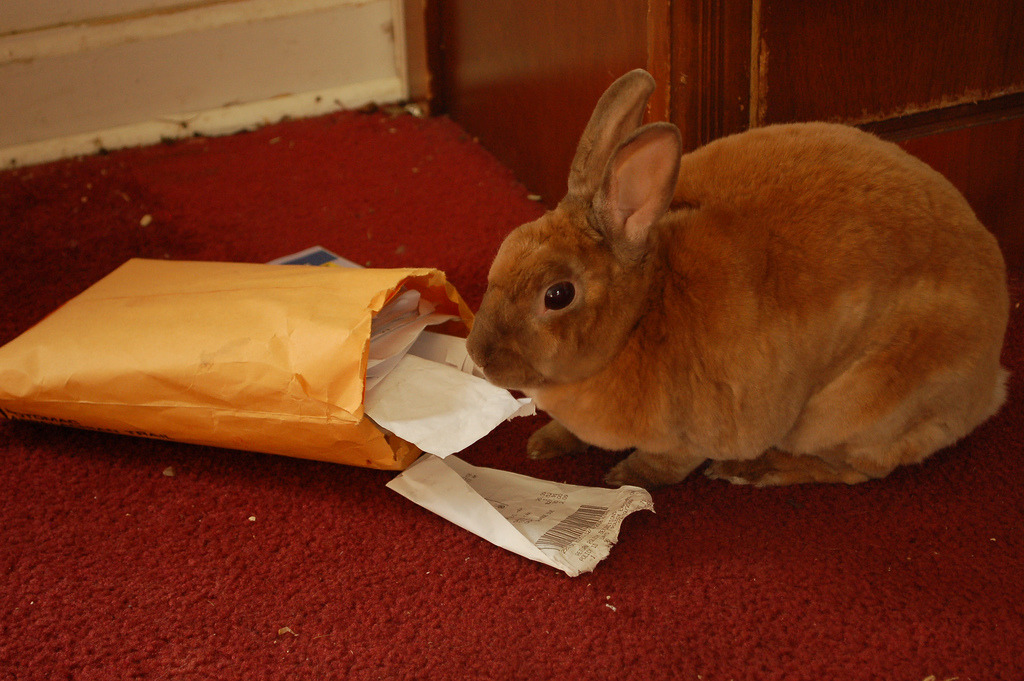 Bunny Fired by USPS for Mail Tampering
The United States Postal Service has fired a bunny mail carrier for allegedly opening mail that was not addressed to him and eating it.  According to documents obtained via the Freedom of Information Act, the rabbit, whose name remains redacted in official documents, was caught on no less than three occasions having chewed open envelopes and chomped through their contents.
More on this story as it develops…
Via Carly & Art.