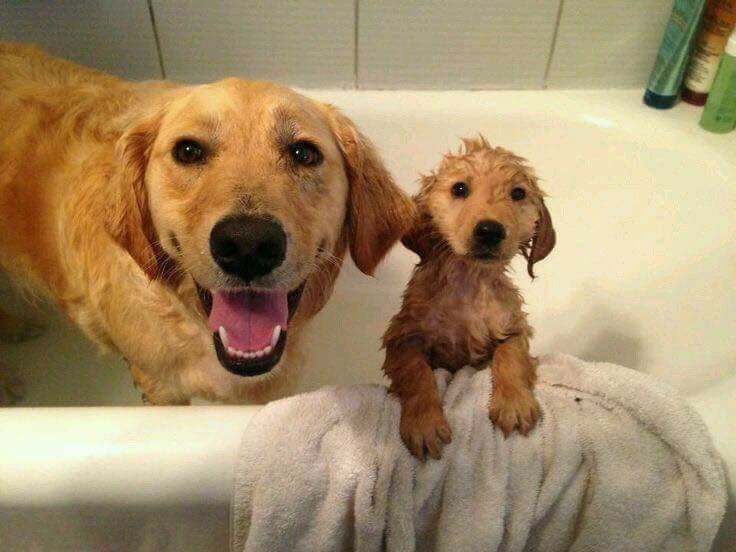 After a weekend of muddy paws and sniffing everything on the local hiking trail, Skip was unpleasantly surprised when his mom dunked him in a huge puddle of previously invisible indoor water.
"He really did not expect that," says Martin Kelleher, a source familiar with the situation. "Then came the soap."
After a lot of squirming, yelping, and suds, Skip was a new pup — albeit a grumpy one.
"I get it. Did his wolf ancestors need to take baths? Of course not," Kelleher tells The Fluffington Post. "But then again, his wolf ancestors did not own $400 shag carpets from Crate & Barrel, so…"
According to sources on the ground, Skip is currently snuggled comfortably in a pile of towels and other "miscellaneous dry laundry." The Fluffington Post will update this story as it unfolds.
via u/sweet-101