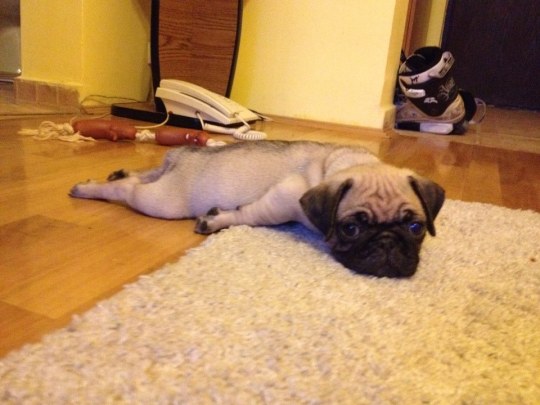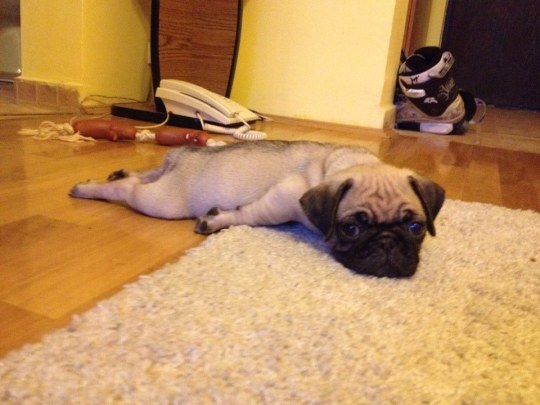 By Austin Knief, FluffPo Correspondent
Cody, a pug from the Greater New York area, reportedly had little to no interest in the season premiere of popular television show Game of Thrones.
According to sources, he's been doing things like "rolling around" and "licking himself" whenever season five airs on HBO.
"I just didn't understand it," his roommate Kyle Bergen tells The Fluffington Post. "Last week was such an exciting episode and all of my friends came over to watch. It was almost as if he was more interested in observing the stationary bowl of popcorn than acknowledging the show's existence."
Bergen adds that Cody has even gone so far as to leave the room once the popcorn ran out.
via paboys