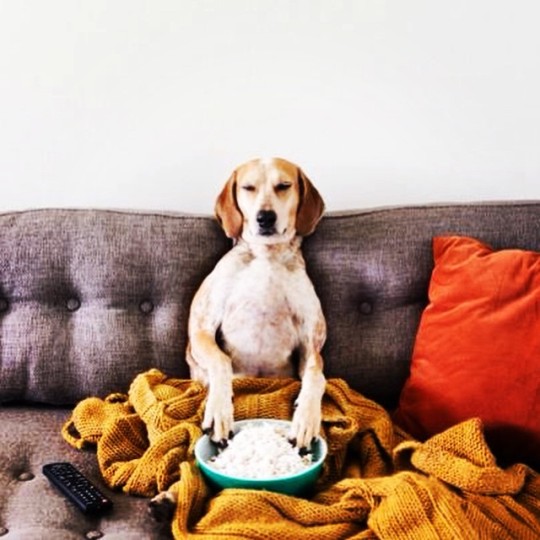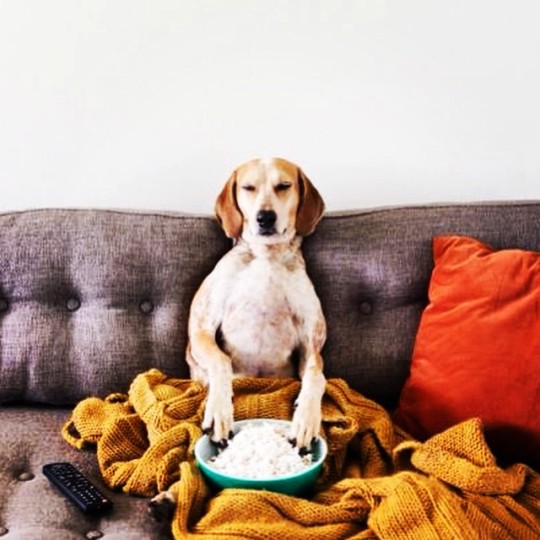 By Austin Knief, FluffPo Correspondent
An addiction that plagues many, most commonly known as the "Netflix Autoplay Feature," has recently stricken Mickey: a 4-year-old Long Island dog. 
According to his roommate John Astor, Mickey is currently "in the denial stage of his addiction."
"I usually try watching just one episode of House of Cards after work every day, and Mickey will sit there and watch episode after episode without even moving an inch," says Astor. "Sometimes, he'll even re-watch episodes."
When asked about his own relationship with Netflix, Astor refused to comment.
via Tongue Magazine