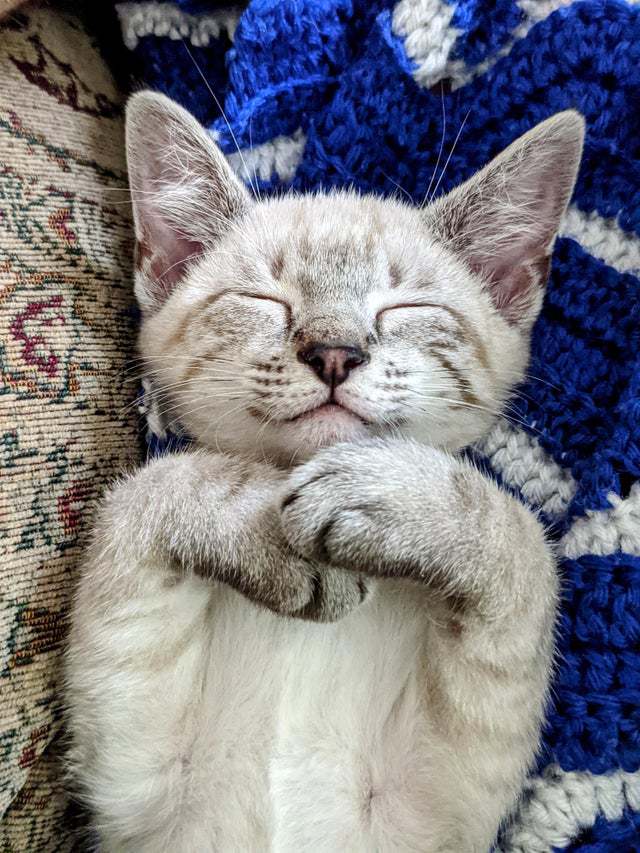 Crowley, a kitten from Burlington, VT, is constantly coming up with nefarious plans, sources tell The Fluffington Post. But recently he's become convinced that no one takes his scheming seriously.
"He started with small things, like hiding the dog's food," said a source close to the situation who wished to remain anonymous for fear of reprisal. "Since the pandemic, though, he's had a lot of extra time on his paws and his plots have gotten more grandiose. Like last week we found plans for extorting neighborhood pets in some sort of protection racket."
Yet, even with the gravity of Crowley's machinations, he's grown frustrated that his behavior is not treated with more urgency.
"I mean, look, do we want Crowley to defraud all the pets in the neighborhood? No, of course not," said the source. "But, he's so damn cute. Evil or not, it's basically impossible not to just pick him up and smother him with cuddles."