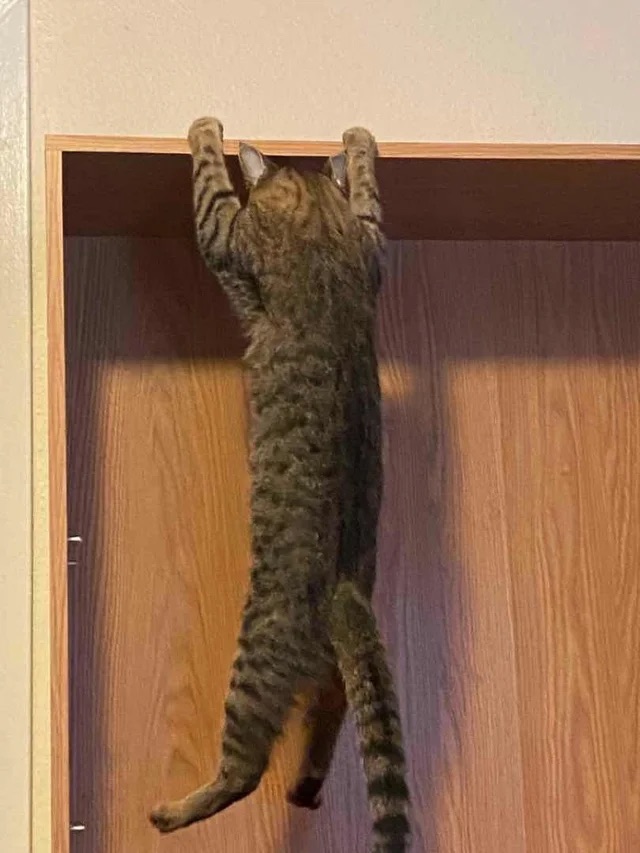 Though we are less than two weeks into 2023, an area cat named Artemis is already considering abandoning her New Year's resolution to complete a single pull up. Sources close to the situation say Artemis made the vow at a New Year's Eve party and initially kept her word by joining a local Planet Fitness on January 1st.
However, after a few hours of failed attempts, gym goers report they haven't seen Artemis since.
A friend tells The Fluffington Post that since her ill-fated trip to the gym, the kitty has been binge-watching Wednesday on Netflix and eating tuna by the can.
Via the-katinator.