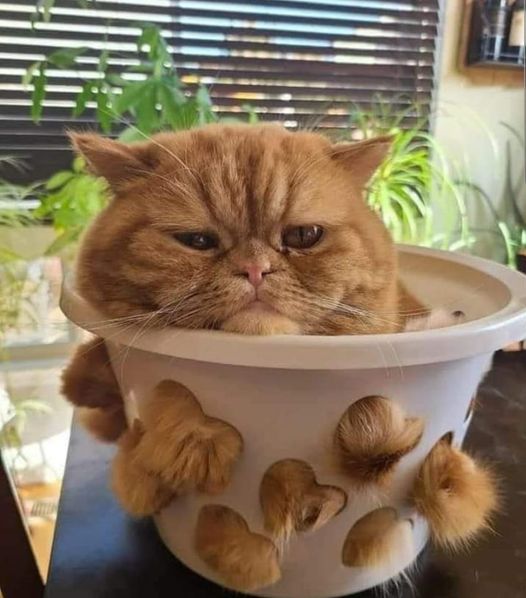 A new paper published in The European Journal of Feline Science puts forth something new and interesting about the nature of cats. Under certain conditions, cats undergo a curious phase change and become liquid.
"At first we thought the felines were becoming some sort of free-flowing solid, perhaps an evolutionary adaptation that would allow them to squeeze under doors or get into locked cabinets," the paper's primary author, Dr. Vincenzo Pasquale of the Sapienza Università di Roma, said at a press conference last week. "But further testing revealed a full change of phase from solid to liquid."
Paasquale and his team aren't sure why cats have this ability and his paper presents more questions than it answers. Further study is needed, and scientists caution that industry is still decades away from commercial applications of this discovery.
Via miroslav887.