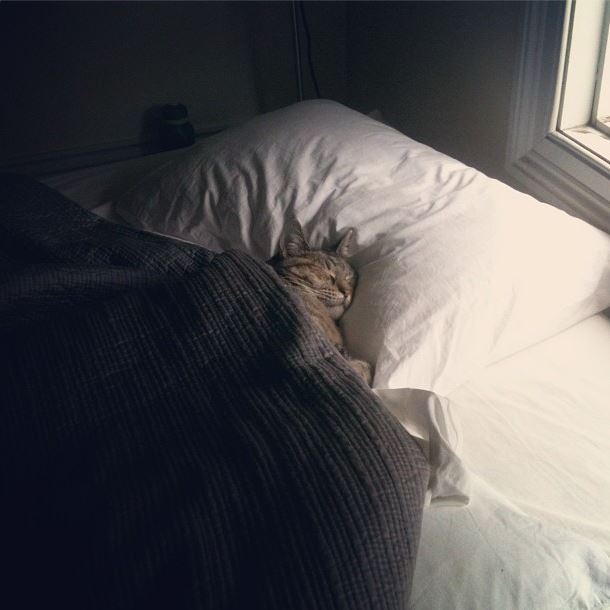 Cat Gives Up on New Year's Resolutions
Merely three days into 2014, a cat named Pepper has already given up on his New Year's resolutions, opting instead to sleep for five hours straight on Friday.
"He was planning to eat better, exercise more, and even work on his blog," says Frank Upton, a resident of Melbourne, Australia and neighbor to Pepper. "Not sure why he lost his motivation so early. I guess he was just tired."
Submitted by Isabella M.