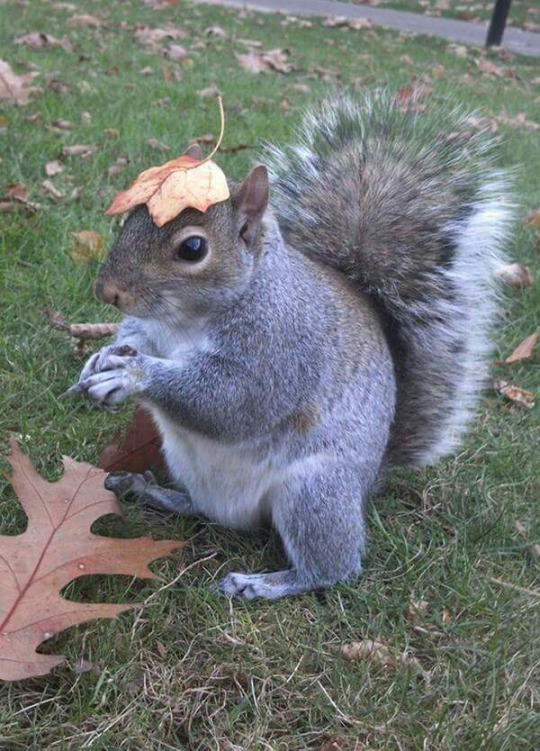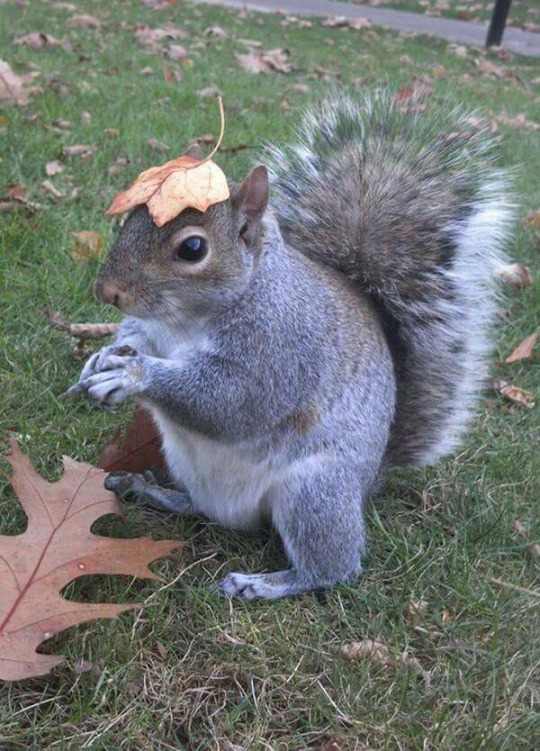 The CIA has a mind control program that uses high powered microwaves to peer into your brain and steal your thoughts. At least, that's what one local squirrel believes.
According to a series of posts the squirrel made on Reddit, the CIA has been running this program since the mid-seventies, and in addition to mind reading, the government is also using it to control people's thoughts. The squirrel claims that the CIA's microwave antennas can be used to inject ideas directly into anyone's head, causing them to believe things they wouldn't normally believe.
But he has an ingenious and low-cost solution: microwave-blocking leaf hats.
When asked to comment on the squirrel's theory, area park ranger Gerry Collins said, "Yeah, that's just a leaf. It doesn't do anything. That squirrel is crazy, man."
The Fluffington Post has reached out to the squirrel for more details about the CIA program, as well as the source of his information. We'll update this post if and when we hear back.
Via Notbob1234.