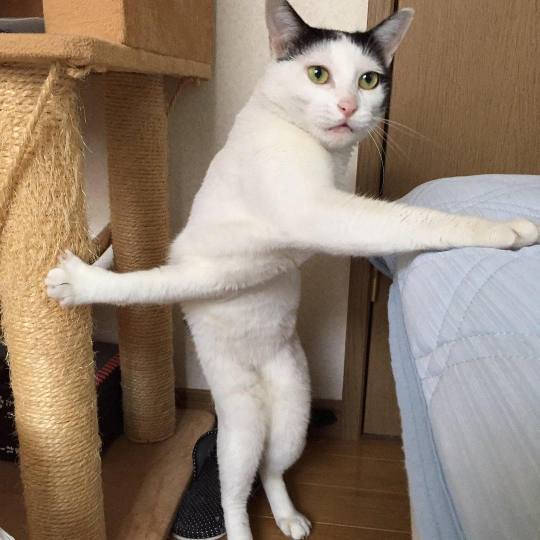 Pickles, an area cat known to friends as a late sleeper, found himself in a tough situation early Monday when his alarm jarred him awake.
"He must have leaped clear off the mattress," says Harold Carmichael, the cat's longtime friend and roommate. "When I found him, he had one claw stuck to his scratching post, the other one reaching for the bed."
Sources familiar with the situation report that it took nearly 20 minutes for Pickles to untangle himself.
"It was a scene," says Carmichael. "But he came out alright."