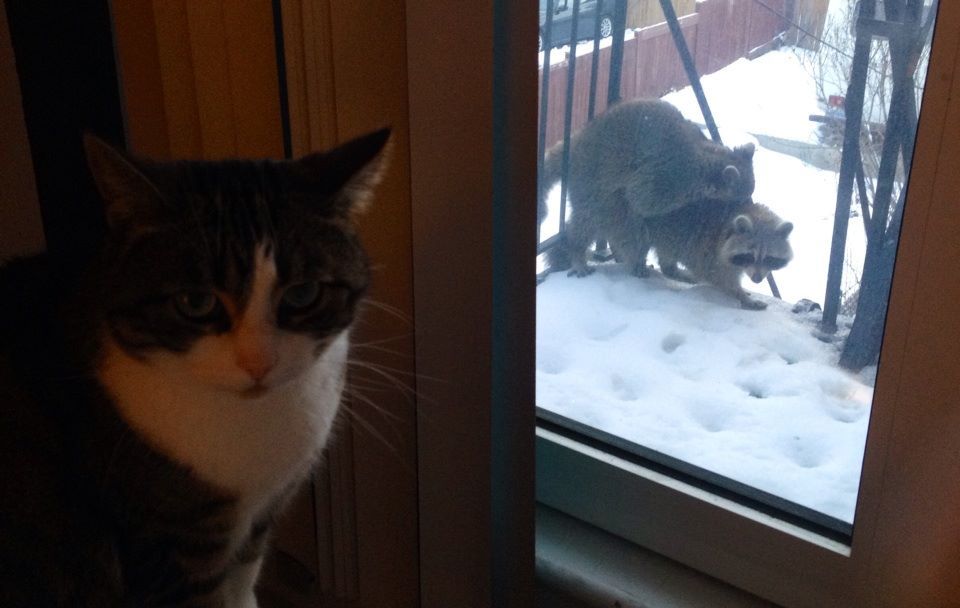 Cat Can't Unsee Raccoons' Romantic Encounter
A cat named Sharon has lost significant sleep in recent weeks after witnessing a romantic liaison between two raccoons outside her Toronto home.
"Every time she closes her eyes, there they are," says Isabel Parker, a family friend. "You know. Doing it. I think she's traumatized."
Sharon's doctor has recommended sleep therapy and even prescribed pharmaceutical aides, to no avail.
As for the raccoons, local law enforcement has been looking into a string of lewd behavior offenses in the neighborhood, but pinpointed no suspects.
Submitted by Jaclyn Kelin.