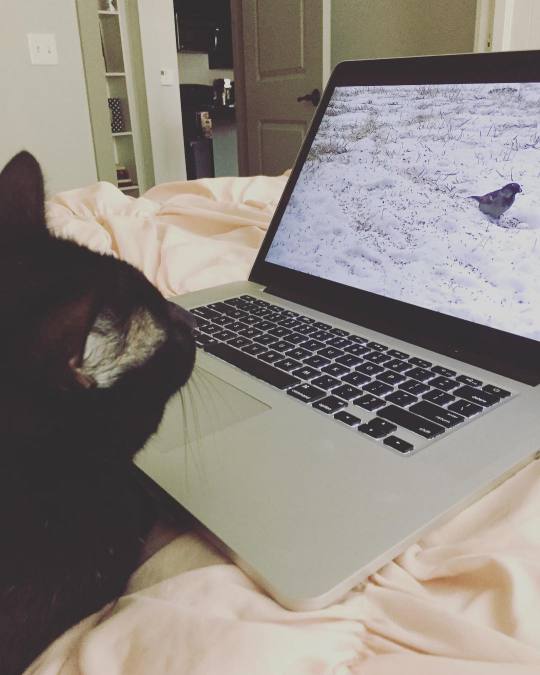 In a bid to appeal to wider audiences, Netflix has been investing significantly in original content for cats. And it looks like the streaming service might have a hit.
Birds, an episodic drama that, as the name implies, follows a group of birds as they migrate South for the winter and struggle to avoid all manner of hazards (including cats), has become a hit with feline viewers. Mashable reported today that Netflix has put in an order for seasons 2 and 3, and will expand from the existing 6-episode format to a full 13 episode arc for each new season.
"This type or order isn't unprecedented," said Mashable entertainment writer Zane Patterson, "but it usually indicates that Netflix is seeing strong viewer numbers."
The show certainly has positive social indicators. Twitter said that it has been the number one most tweeted about television show on the network since it debuted last week. Meanwhile, Google searches for "Downy Woodpecker," one of the bird species featured on the show, are up 261% week-over-week.
Netflix does not release actual viewer numbers.
Via covergus.