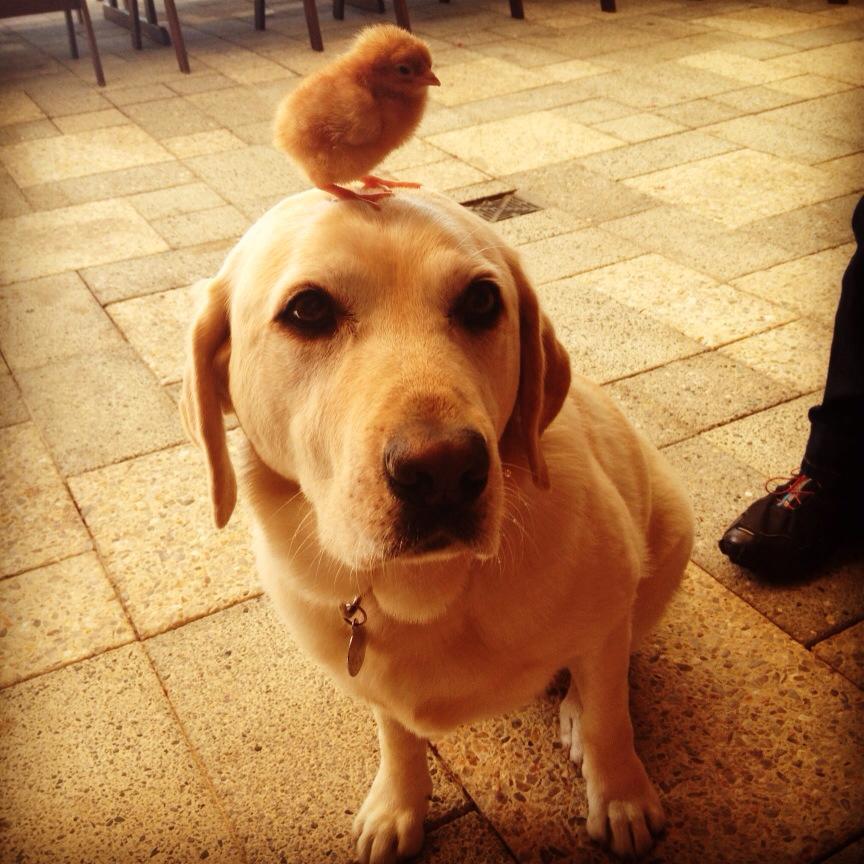 Dog's Fashion Sense Is Not for Everyone
Frankie the dog has always blazed his own path. Friends recall how he dropped out a school to pursue a career as a novelist. How he chose Android when everyone else was buying iPhones. How he rooted for the Denver Broncos in the Super Bowl, even while making his home in Seattle.
Lately, though, Frankie has just started acting weird. Case in point: he's begun wearing a chicken named Morty as a hat.
"I mean, this isn't yet James Franco level weird," said friend Colleen Murphy. "But it's certainly not normal."
Friends have no idea who Morty is or how the two met, but they speculate that Frankie is paying the bird to ride around on his head.
Via ufie.