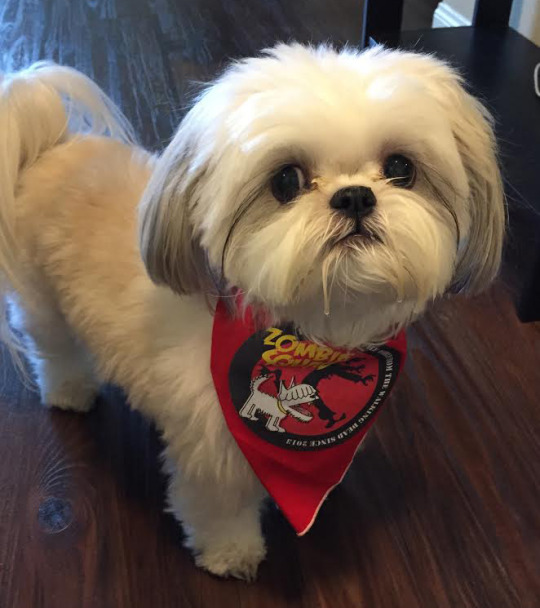 When it comes to natural disasters, the chances of a Zombie Apocalypse aren't very high, especially compared to hurricanes, earthquakes, or dinosaur attacks, for example.
But should one befall the neighborhood, a Shih-Tzu named Alice will be the first line of defense. She volunteered Wednesday to battle the walking dead – perhaps against her better judgement – should they shamble from the grave and threaten humanity.
"Look, she may not be exactly what you think of as your classic 'zombie hunter,'" says Melanie Corman, a deputy of the neighborhood watch who co-founded the Zombie Defense Coalition (ZDC). "But she's pretty handy with a shotgun. You wouldn't think so, but she is."
Submitted by Amanda Williams.