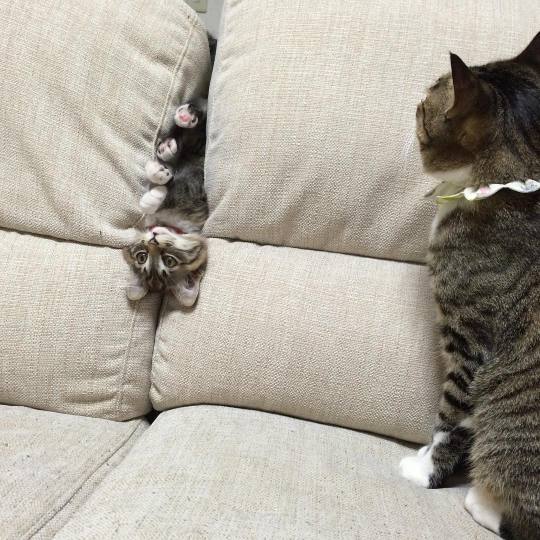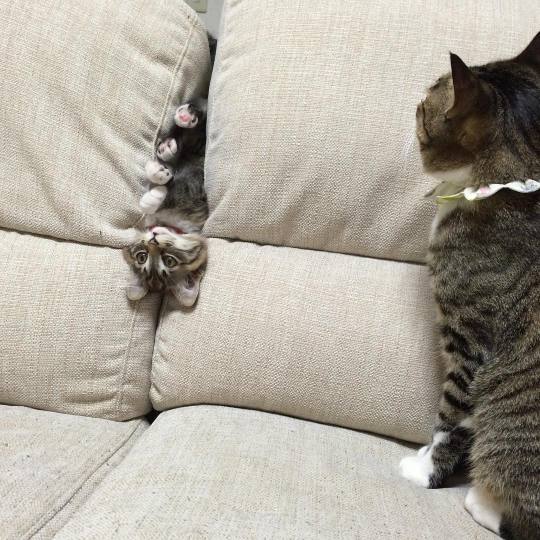 A case of instant regret has hit Otto, a kitten from Grand Forks, ND, who defied his mom's order not to climb on the couch. Sources close to the situation tell The Fluffington Post that Otto was repeatedly told not to climb on the furniture, including the couch.
"He's been in this sort of situation before, though not so dire," said neighbor Tobias Thrush. "One time he got stuck in a fruit bowl on the dining room table, and another time he climbed up to the third level of a bookshelf and couldn't figure out how to get down."
Otto was discovered in the couch by his roommate at 8:21AM local time and the fire department was called. He was freed shortly after nine o'clock, and is resting comfortably (not on the couch).
Via RespectMyAuthoriteh.