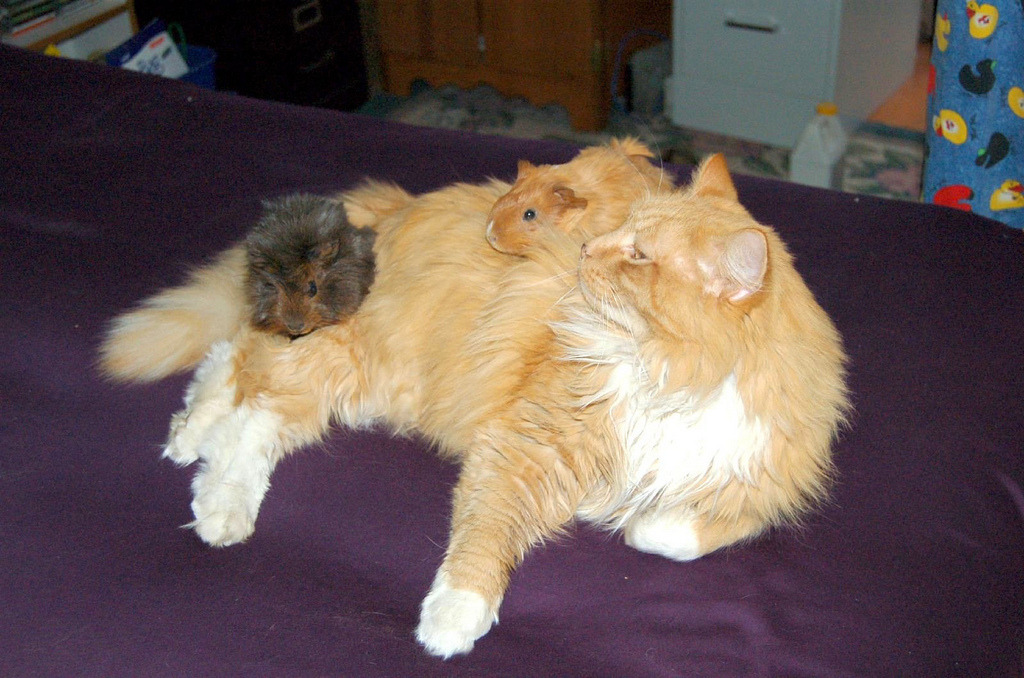 Cat Adopts Wayward Guinea Pigs With Hope of a New Start
It's especially difficult for troubled guinea pigs to find a good home. But Beaker the cat (pictured above) has made it his mission to adopt displaced piggies and give them a fresh start.
While some critics have voiced concern over the challenges of inter-species adoption, it has not swayed Beaker's determination.
Photo by ilovebutter, via Love Meow.