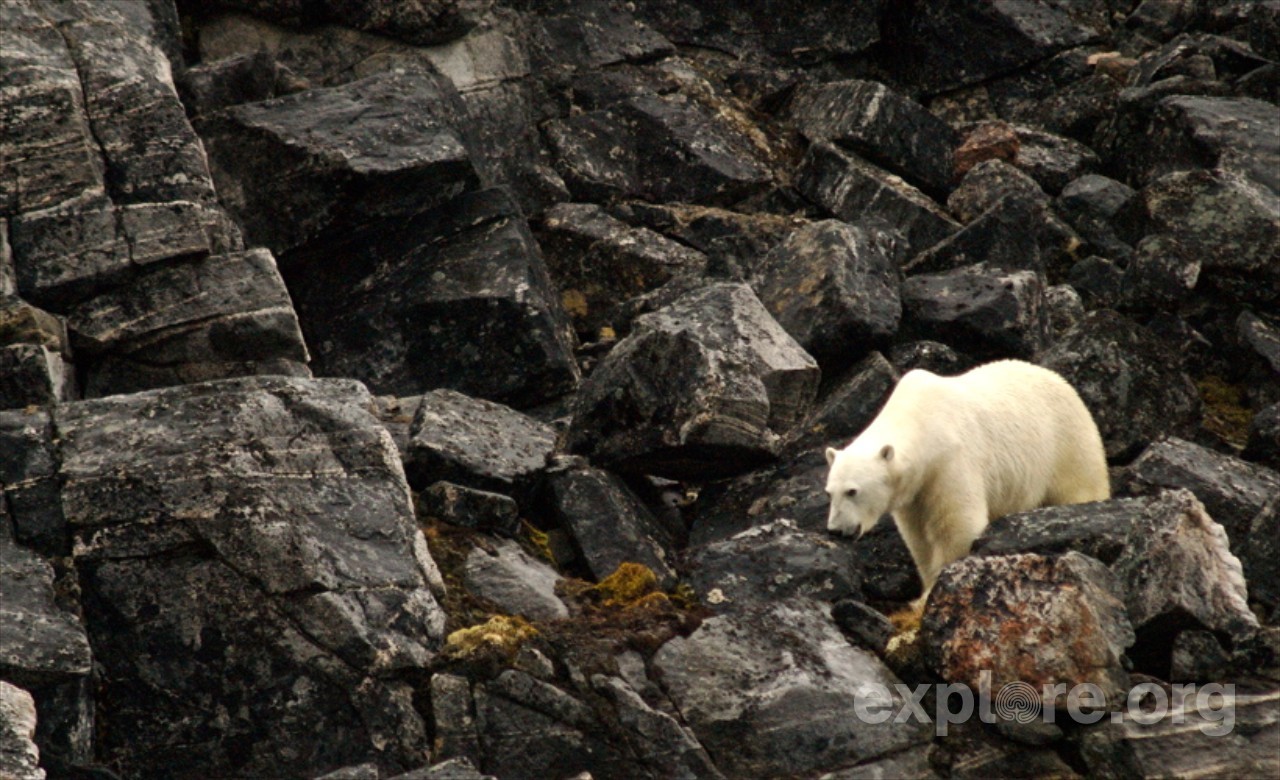 Polar Bear Launches Rock Climbing Meetup Group
by Anna Washenko, FluffPo Correspondent
An experienced hiker, Blanca the polar bear enjoys exploring the rocky outcroppings in Canada's northernmost provinces. Rather than make her adventures solo outings, Blanca recently created a Meetup group for fellow rock-climbing enthusiasts.
Hiker Chelsea Carleton was present for the first meetup.
"On the one hand Blanca's a great guide," she said. "She's been all over the coast and knows all the best views up here."
Carleton noted that Blanca has been chatty with the newer hikers, offering advice based on her years of experience. 
"Her advice is good," she said. "But I'm still undecided on the wisdom of following a bear out into the wilderness, you know?"
Via explore.org.
Love animals as much as we do? Check out explore.org's network of live cams on bears, baby birds, puppies, kittens and more.