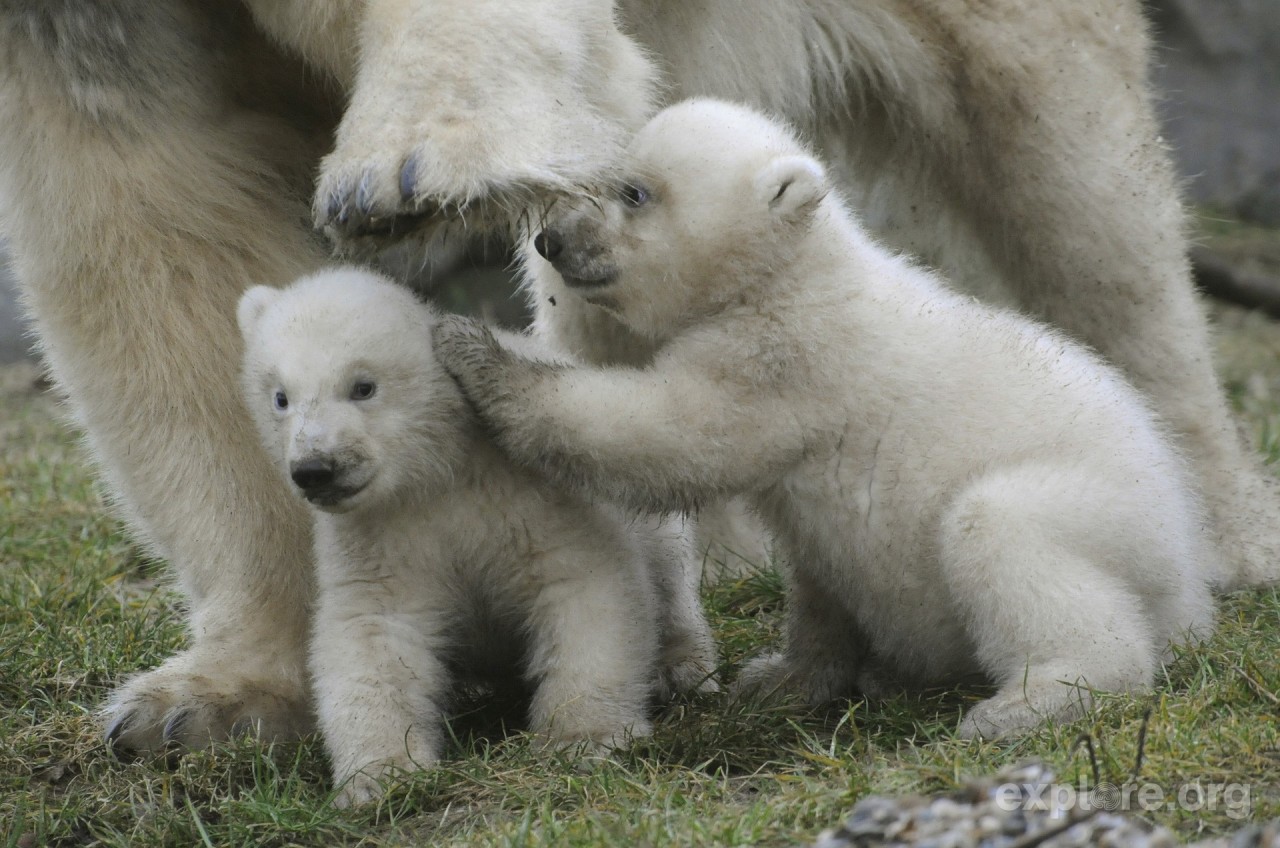 Polar Bear Cubs at Odds Over 'Who Pushed First'
By Anna Washenko, FluffPo Correspondent
An ongoing fight within the polar bear clan at Ouwehand Zoo in the Netherlands has escalated into a shoving match. The two cubs involved have exchanged heated barbs over who pushed first. It's unclear what the initial argument that led to to the pushing was about.
According to sources familiar with the matter, Snowball insists that his sister Snowflake was the instigator, Snowflake has denied that allegation and places the blame on her brother.
"I saw it happen," zookeeper Lars Kjellman, an eyewitness to the alleged first push, said. "I definitely saw one of the cubs push the other one. But from the other side of the enclosure, I couldn't tell which one did it. They look identical from that distance."
Kjellman said spats between the cubs are not uncommon.
"There was the time Snowball made a face at his sister," he said. "Then the day that Snowflake was touching her brother. And don't even get me started on when they couldn't share the last trout at dessert last month."
Huggies, the cubs' mother, has has been called in as a mediator.
Via explore.org.
Love animals as much as we do? Check out explore.org's network of live cams on bears, baby birds, puppies, kittens and more.