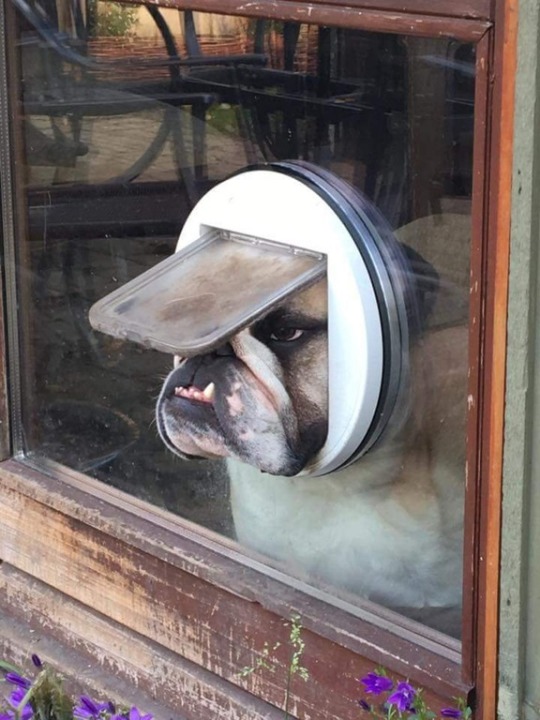 Thaddeus, a local bulldog, is suing the owners of The Wet Whistle, over the size of their entry way, according to court papers obtained by The Fluffington Post. The complaint specifies that the door is "egregiously undersized" and contents that the dog's rights are being infringed.
"My client has been denied entry to a popular drinking establishment on the basis of his husky size," said Benjamin Watkins, legal representation for Thaddeus. "This is simple unacceptable and is a violation of his basic canine constitutional rights."
Lawyers for the bar disagree and intend to fight the complaint in court.
"This is crazy. First, 'canine constitutional rights' aren't even a thing," said lawyer Jane Salazar. "Second, The Wet Whistle puts a dish of water outside for any puppy patrons, free of charge. Third, that door is meant for cats, ferrets, maybe a hamster. Of course it's too small for a bulldog. We're not settling."
No court date has been set.
Via anewhigh.