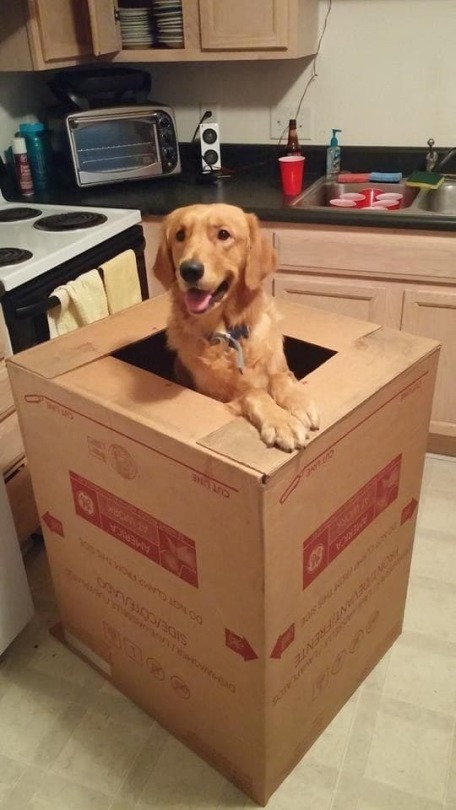 Caroline the dog finds herself in the midst of a heated zoning dispute with roommates who argue the pup's new box fort violates several city ordinances.
According to representatives for the dog, Caroline will seek a variance from schedule of intensity requirements that mandate a two foot buffer for all units built near a stove. Roommates argue that's not the only issue facing the dog's oddly sited construction.
"I mean, leaving aside the fact that she doesn't actually own the property in the kitchen that she built on – she's a renter," said Stella Feingold, lawyer for the roommates, "and that she didn't pull any of the required building permits, she's also in violation of accessory dwelling unit codes."
According to the city's zoning ordinance, accessory dwelling units must include a stove and bathroom inside the unit, not adjacent.
"Also," continued Feingold, "it's a cardboard box. That's not a proper building material for this sort of structure. The whole thing is a safety hazard."
The city's zoning board meets on Tuesday and Caroline's case is a docketed item.
Via objectiveankles.