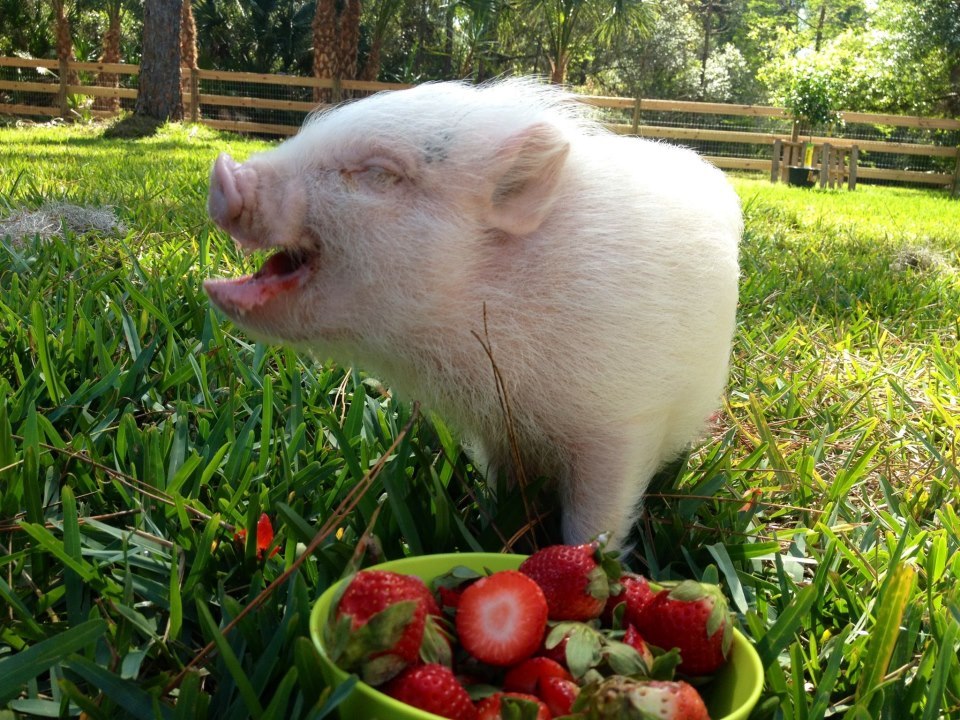 Piglet Drops 5 Pounds on Juice Cleanse
Looking ahead to bathing suit weather, local piggie Hamlet tried a number of diets in the hopes of shedding those winter pounds.
"He tried Atkins, South Beach. Nothing worked," says Jeremy Blinn, who goes to the gym with Hamlet on occasion. "Then he found this fruit juice cleanse thing on the Internet. A week of smoothies and he's like a new man."
The piglet lost five pounds in the first two weeks, and plans to continue the cleanse through early April.
"It's not a permanent lifestyle change," says Blinn. "But it's a great way to kickstart a healthy metabolism."
Via _Reagan_SMASH.