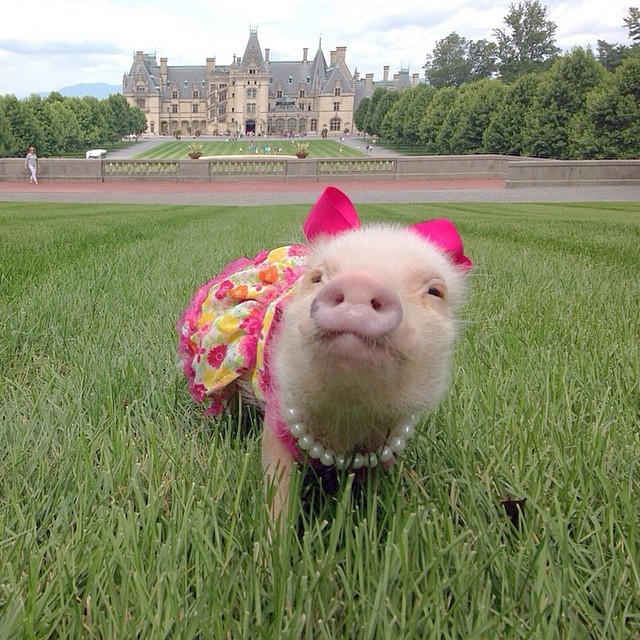 Tiny Pig Inherits Vast Fortune
The long inheritance battle over the Piggy-Wiggy family estate came to a close last week when a judge awarded greater than 80% of the fortune to young heiress, Henrietta. Leaked court documents, obtained by The Fluffington Post, reveal just how much the pig stands to inherit.
According to financial records introduced by the pig and her lawyers, the Piggy-Wiggy estate is valued at between $70 and $90 million. That is easily the largest porcine fortune in the world, handily outstripping the pig who stared in the movie Babe, whose net worth is estimated at around $2 million.
The estate includes millions in cash and stock holdings, as well as a good deal of luxury real estate.
Notable residences that Henrietta can now call home include an 8-bedroom mansion in the wealthy enclave of Carmel-by-the-Sea, CA, a 15-bedroom, 12-bathroom "cottage" in Newport, RI and a 2,500 square foot condo on Central Park West, in New York, NY, valued at $12.5 million.
The pig could not be reached for comment.
Via prissy_pig.
Love animals as much as we do? Check out explore.org's network of live cams on bears, baby birds, puppies, kittens and more.