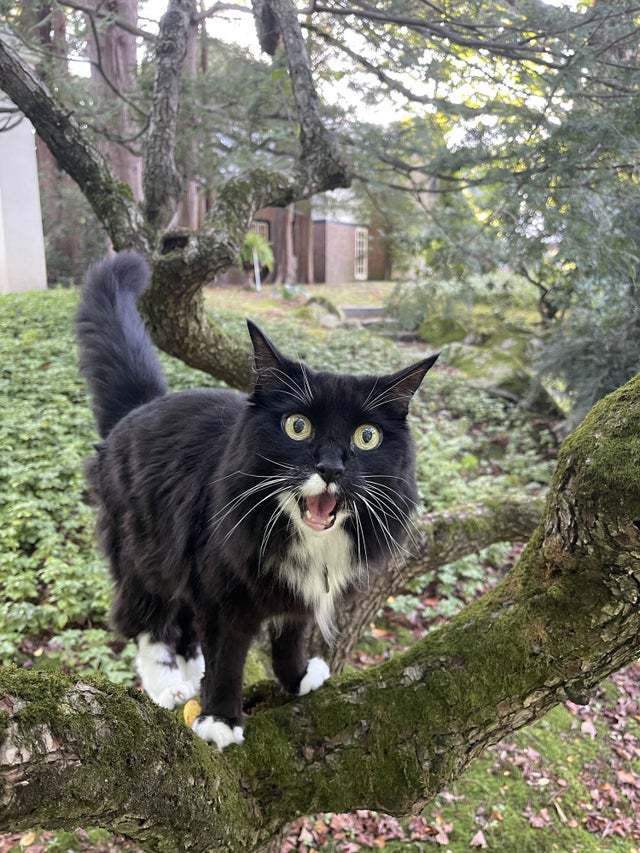 The pandemic has been a boon for Bruce, a cat from Bryn Mawr, PA whose socially distanced walking tour company has taken off.
Launched with little fanfare in mid-2019, the walking tours have become a go-to activity for families looking for a safe way to spend some time together over the past couple of years.
"His timing couldn't have been better," says friend Nicole Martinez. "I mean, some days he grapples with the moral implications of making money off a global pandemic. But most of the time he's just happy he's helping people have fun safely."
Bruce currently offers two tours under his Bryn Pawr Walking Tours brand (we know, groan). One highlights all the houses with angry dogs, while the other is a three hour round trip walk with stops at the place where Bruce once found a mouse, and the front porch of a friend's house where he left it as a present.
Tours run daily through the end of the year.
via u/abacad_rex