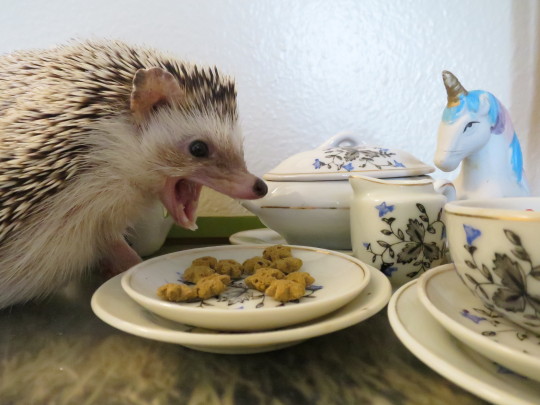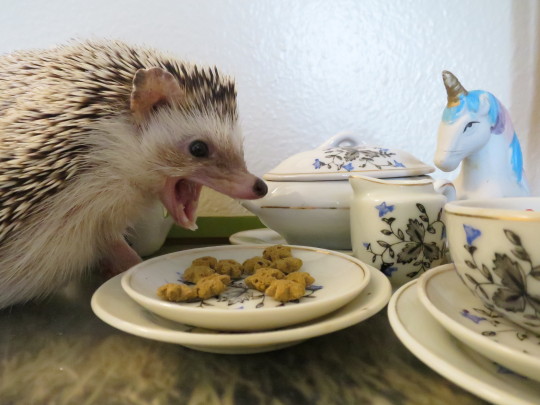 Given his recent travels to Africa and a number of domestic stops in the U.S., surely President Obama would have some time to swing by Albuquerque, NM for a quick tea party.
At least that was Fiona's logic. The hedgehog sent an E-vite to the White House three months ago, allowing the president ample time to respond and prepare (he is busy, after all),
"There was no RSVP, but she held out hope," says Cameron Skilet, a source familiar with the situation. "She set the table, made snacks, and had some really delicious herbal on tap."
Then she waited.
"She ended up eating everything herself," says Skillet. "After waiting six hours, she finally acknowledged Barack probably wouldn't make it."
Submitted by Tanya Jeffries.