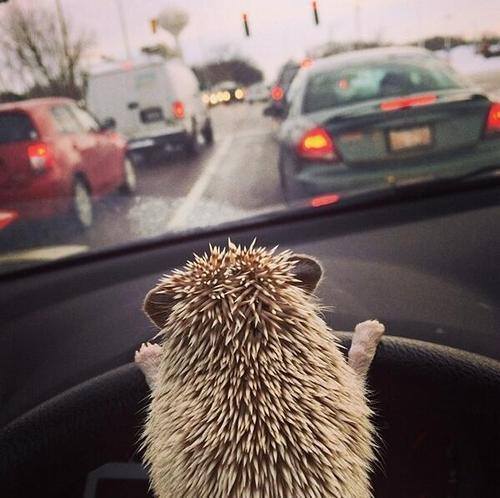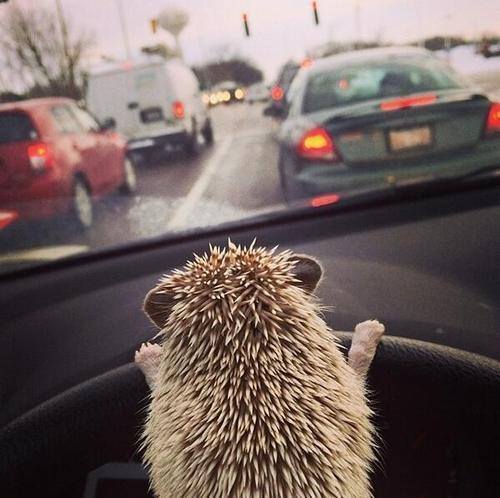 Uber, the personal transportation startup now valued at over $50 billion, just can't seem to avoid controversy. From alleged poor labor practices to surge pricing during emergencies to sabotaging competitors, Uber has been scrambling from one firestorm to the next seemingly since the day it launched.
Now you can add another issue to that long list: allowing a hedgehog to drive.
Reports started appearing on Twitter last week of a hedgehog Uber driver named Marty picking people up in the Park Slope neighborhood of Brooklyn, NY. By the weekend, #SpikeUber had becoming a trending topic in New York as thousands of people called for a boycott of the service over safety concerns.
Uber contends, however, that Marty has a stellar 4.6 star rating on the service, and that New York technically does not have any laws against hedgehog operation of motor vehicles. 
"We have a very good peer review system that quickly weeds out the bad drivers," said Uber spokesperson Erica Diossa. "By all accounts, Marty is one of the top drivers in our system."
That's only half true, according to Uber users who have ridden with the hedgehog.
"Did I think I was going to die the entire ride? Of course. It's a damn hedgehog driving a Prius," said Tony Mars, who caught a ride with Marty last week. "But on the other hand, it's still way more convenient than a cab."
Via stevephantx.