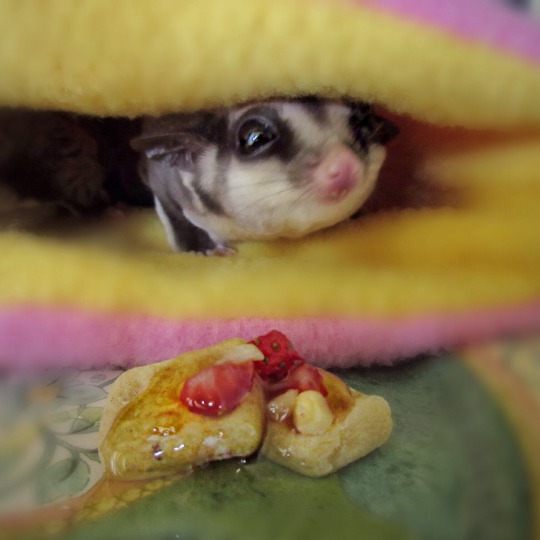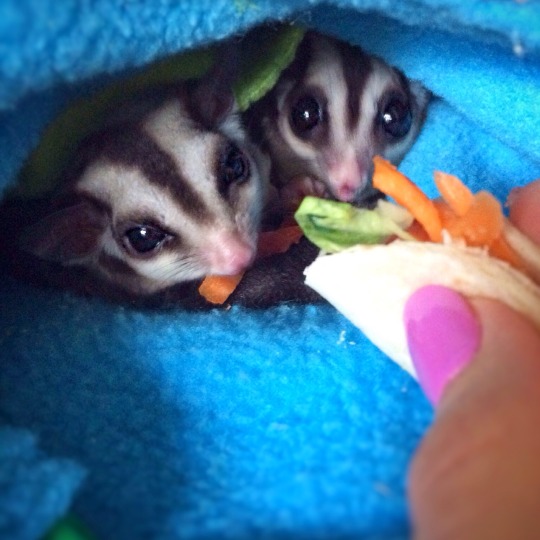 Chisai and Ookie haven't taken a vacation in nearly two years. So when the couple planned a reclusive getaway last weekend, they really took "bed & breakfast" to the extreme.
"They haven't left their bed in seven days," says Robert Conroy, manager of the Blue Willow Inn where the sugar glider couple is staying. "They just keep ordering tiny tacos and waffles. It's pretty cute, and it seems like they work hard, so I'm sure they deserve it."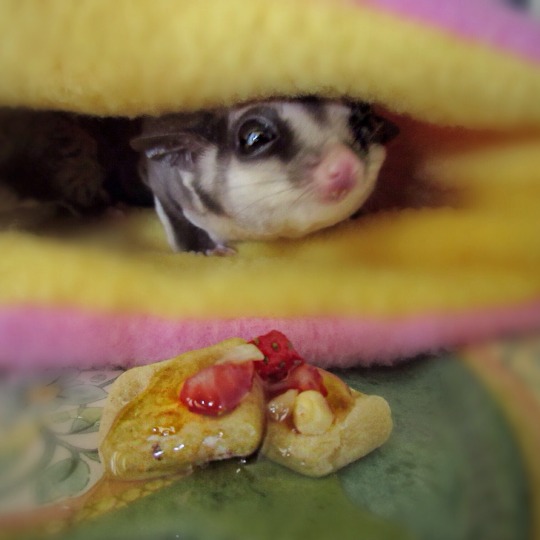 According to sources on the ground, the guests have no intention of coming out from under the covers.
"Why would they?" says Martin Gore, a maintenance tech at Blue Willow. "Sometimes you just need a week of snuggling and shoving waffles in your face to get back on your feet. I get that.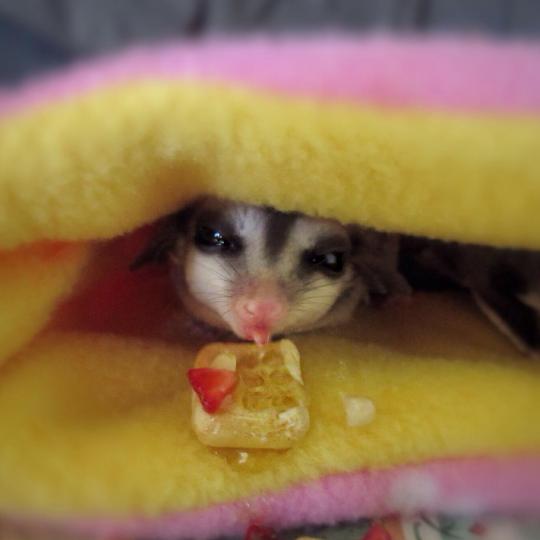 Submitted by Twinkle: @sugar_flavored.