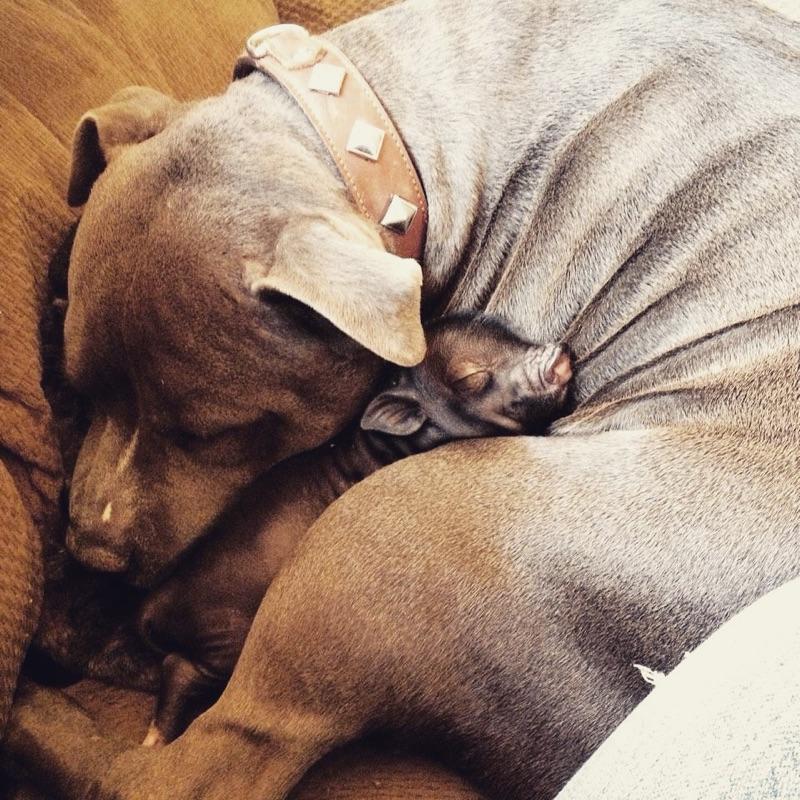 Orphan Piglet Adopted by Pit Bull
A New Jersey piglet named Fate has been legally adopted by a pit bull, according to custody records obtained by The Fluffington Post.
Paperwork filed February 5, 2015 name Chronic the new legal guardian of the orphaned piggy, who misplaced his parents over Christmas break.
"He has eight siblings," says Trisha Cornwall, a source close to the situation. "I don't think his parents will even notice he's missing."
Meanwhile, Fate and Chronic have been getting along swimmingly.
"There's a lot of cuddling, I'll just say that," says Cornwall.
Photo by Coyote West, via Jamie Baldanza.