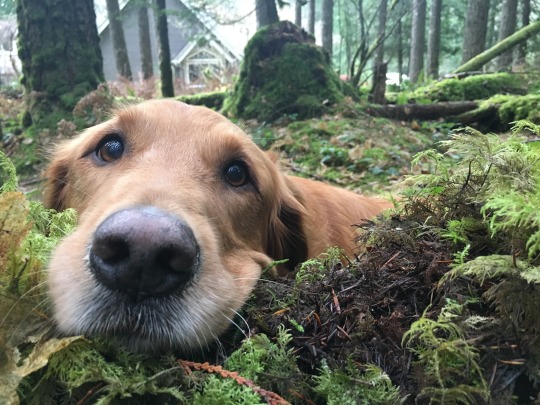 For only the second time this century, a photograph was taken of the extremely rare North American Forest Dog. A hiker in Vancouver, British Columbia spotted the dog while out for a walk on Christmas day.
"At first I didn't even see him. They really blend in, you know?" said Charlie Pelletier. "But I heard a rustling just off to my left and there he was."
Pelletier said he was initially in disbelief and froze.
"It took me a minute to get my wits about me. It was just such a shock to see a forest dog in the wild," he said. Once he recovered, he took out his cell phone and snapped a picture.
"I was lucky," said Pelletier. "It's the kind of thing you dream about seeing your whole life. It wasn't until later that it really sunk in what I had seen."
The last time a forest dog was photographed in the wild was also in the Pacific Northwest, when a couple and their kids spotted one in Olympic National Park in Washington in 2012.
Via Smilodon-Fatalis.