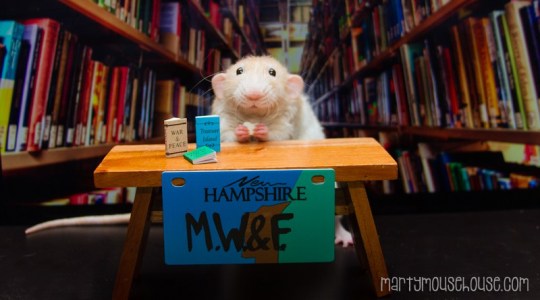 After a disappointing finish in the New Hampshire primary yesterday, Wimbley the mouse announced he is suspending his presidential campaign. The mouse spent over three months and $4 million campaigning in the state, holding over 75 town halls.
"He made the risky decision to skip Iowa and focus completely on New Hampshire," said CNN political analyst Marylin Fry. "Unfortunately it didn't work and there's just no path to the nomination for Wimbley."
According to sources close to the campaign, Wimbley was counting on being able to take a large percentage of the rodent vote in the Granite State. That vote is usually locked up by perennial candidate Vermin Supreme, whose name literally highlights his prowess among rodent voters.
Wimbley did not attract enough voters on his side, though, and ended up finishing behind Supreme by about 100 votes.
"That's not actually so bad, though," explained Fry. "I mean, Jim Gilmore also got fewer votes than Vermin Supreme, and Gilmore was a governor."
Via Marty's Mouse House.