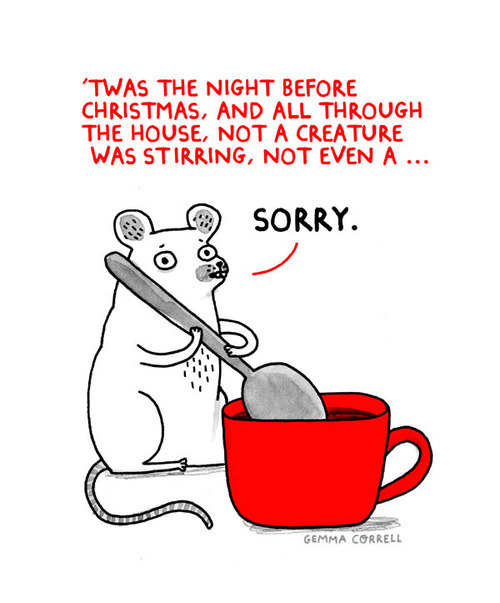 A Holiday Classic [COMIC]
With the holiday season upon us, we're starting to get into the Christmas spirit here at The Fluffington Post, and nothing puts us in the mood better than an adorable comic from our friend Gemma Correll.  
We're thrilled to debut her latest, a cute twist on a holiday classic, here today on our site.  If you enjoyed this comic, definitely be sure to follow Gemma's Tumblr and visit her shop on Society6.