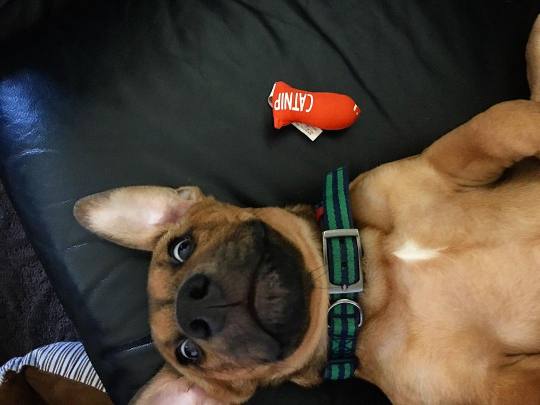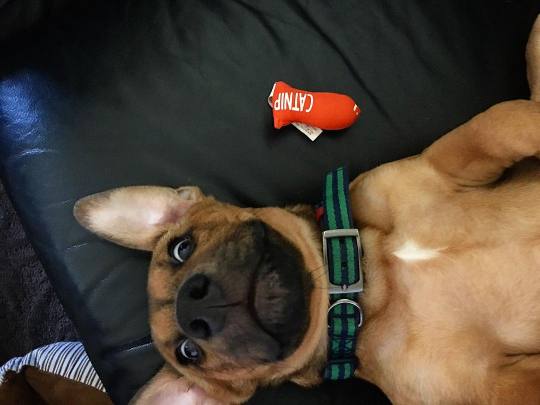 After his home state of Colorado legalized the possession and use of small amounts of catnip for canine personal use, Zeus the dog figured he'd give the stuff a try. He now regrets that decision.
"He'd been hearing about the stuff for years," said roommate Colin Okafor. "But since it was only legal for cats, he stayed away."
When the state legislature voted last year to allow dogs to use nip legally, Okafor said Zeus was naturally curious. Unfortunately, the dog didn't have a great reaction.
"He went to a dispensary last week and purchased a half gram of catnip," said Okafor. "He was very responsible about it – bought from a licensed dealer, cleared his whole schedule for the weekend, and even took Monday off from work."
According to Okafor, the dog had a "bad trip." Zeus reportedly became very paranoid and extremely hungry. He spent two hours after ingesting the catnip in the bathroom eating Cheez Doodles. It's unlikely, said Okafor, that the dog will be trying catnip again in the future.
"Look, Zeus doesn't judge other dogs from trying catnip," said Okafor. "He's all for legalization. It's just not for him."
Via fullofzeus.