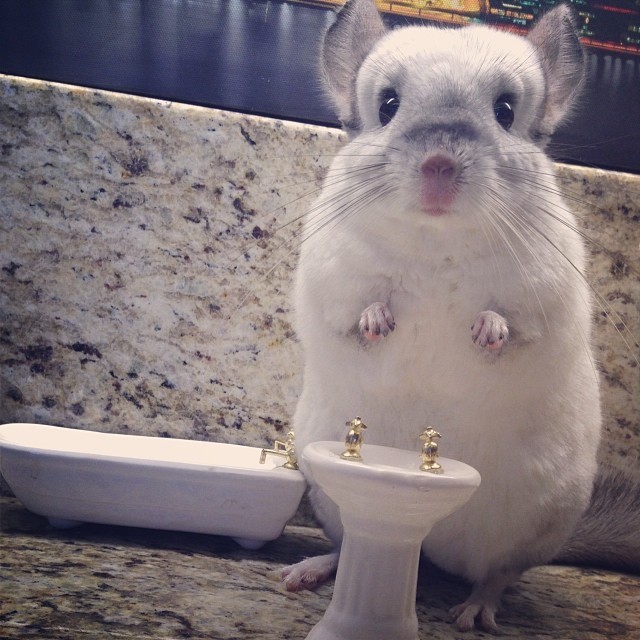 Chinchilla Thrilled With Bathroom Remodel
Mr. Bagel the chinchilla is reportedly extremely happy with his recent bathroom remodel.
Friends tell The Fluffington Post that the chinchilla became pretty stressed out about money after it was discovered that he had to replace some of the iron pipes in his basement with newer PVC piping. But now that the bathroom is done, he's pleased, even though he totally blew through his budget.
"It wouldn't have been so bad, but he was already pretty maxed out," said longtime friend June Atwood. 
According to Atwood, Mr. Bagel had already purchased costly high end finishes for the space: gold fixtures, a large claw foot, porcelain tub, marble vanity, heated flooring. So there was very little wiggle room for unexpected costs during the renovation. 
"He got really worried when he heard about the plumbing issues," she said. "But in the end, the space is his sanctuary. So he eats off brand food pellets for a couple of years to make up the difference. He's fine with that."
Via chinnybuddy.
Love animals as much as we do? Check out explore.org's network of live cams on bears, baby birds, puppies, kittens and more.