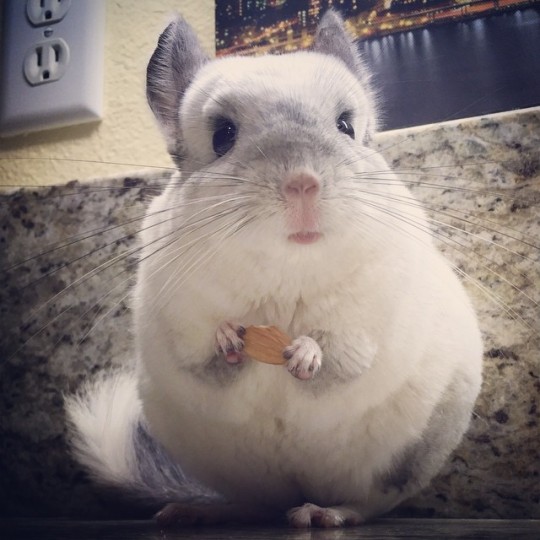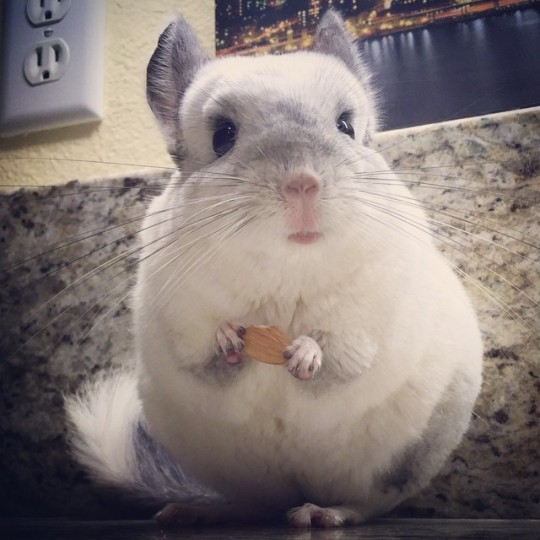 Your birthday only comes once per year, and that's why Mr. Bagel the chinchilla had no regrets about ordering a second dessert almond on a recent trip to his favorite restaurant.
"Almonds aren't usually something Mr. Bagel eats a lot of," said close friend Nelson Koski. "Don't get me wrong, he loves almonds – raw, smoked, Jordan, you name it."
So what's the problem? For one, almonds don't really fit with the diet his chinchilla friend has been on – mostly chinchilla pellets, some grass hay, a few fruits here and there. 
"He's dropped a half an ounce in four months on that diet," said Koski. "He looks fantastic."
The other reason is environmental. Mr. Bagel has concerns over the outsized water impact that almonds have in drought-stricken California, where over 80% of the world's almonds are grown. 
"He definitely worries about that, and he's trying to do his part by really limiting his almond intake," Koski explained. "He's been working on a bag of mixed nuts he bought at Trader Joe's three years ago, and he's still only eaten half."
Still, the chinchilla definitely doesn't regret his splurge during his birthday dinner.
"Your birthday is special," Koski said. "Sometimes you've got to live a little, you know?"
Via chinnybuddy.