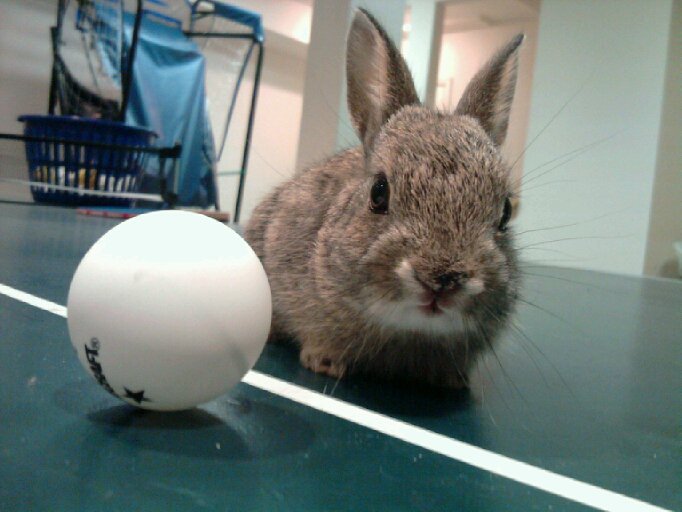 Tiny Bunny Wins Gold in Ping Pong Tourney
Table tennis fans were on the edge of their seats as the Rabbit World Ping Pong Championships went into their final, 14th hour. Mug (pictured above), no bigger than a ping pong ball himself, emerged as the victor, and was awarded the gold medal and $500,000 prize.
Via blackrose537, Reddit.