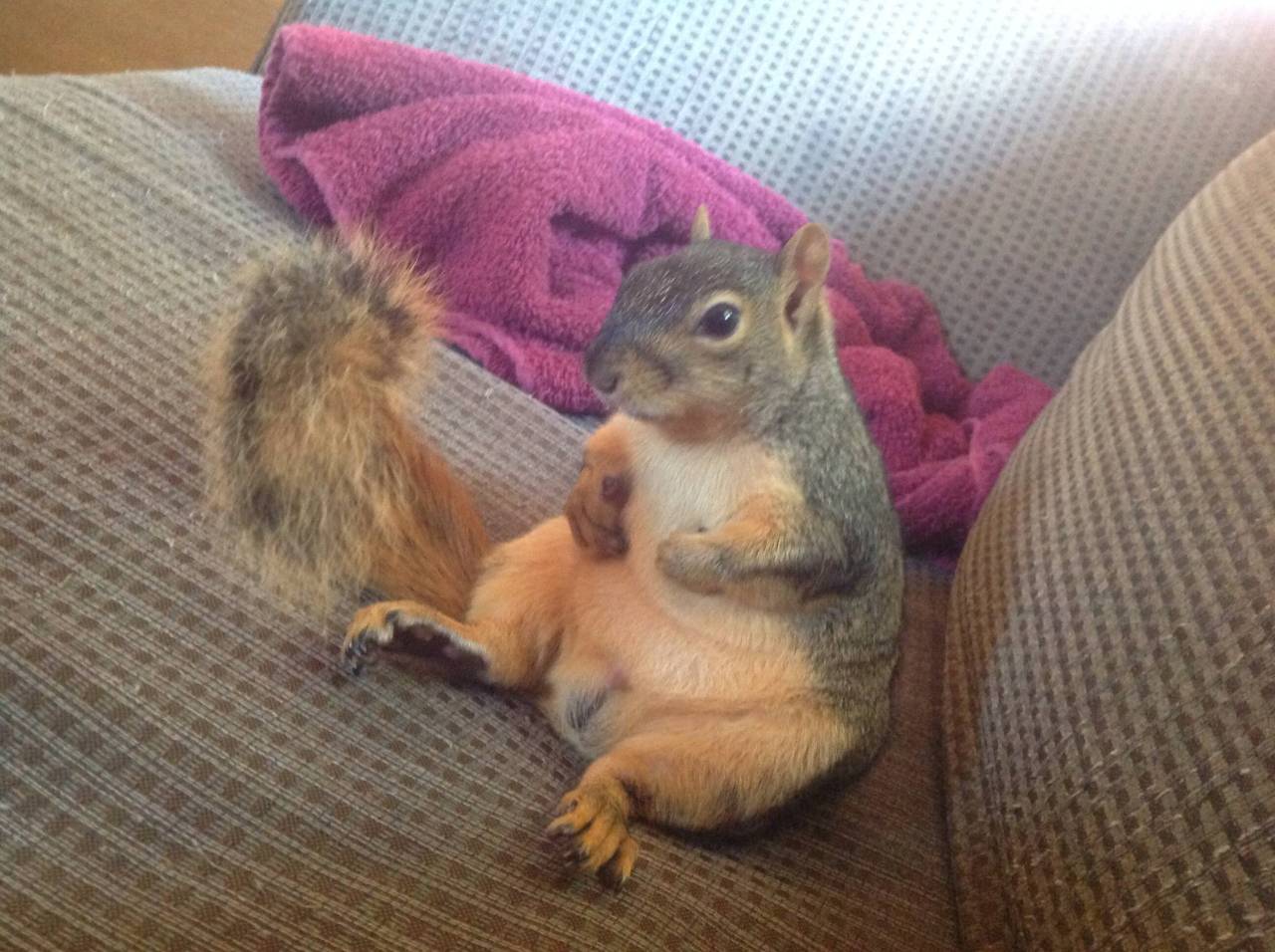 Squirrel Squatter Evicted
by Scott Friedstein, FluffPo Correspondent
According to sources, notorious squatter Lenny the squirrel has finally been shown the door. His latest victim tells The Fluffington Post that the eviction was a long time coming.
"He showed up one day looking for a place to stay," says Phil Suarez. "I couldn't really say no. He was cute and his tail was really fluffy. The $900 a month rent seemed agreeable to him."
Unfortunately for Suarez, Lenny would soon prove to be one of the worst roommates ever.
"He basically just sat on the couch and ate nuts all day," says the longtime Astoria, Queens resident. "Oh yeah, and he didn't pay rent. That was kind of the kicker. I decided to do some digging, and apparently he'd been doing this for years. I had to tell him we were through."
Lenny was reportedly cooperative, albeit irritated. 
"I guess he didn't like me interrupting his 'Dr. Who' marathon," says Suarez. "But he knew what was coming. He packed his tiny suitcase and was out the door without without much fanfare. I just hope the next guy has better foresight."
Via Furburg1.
Love animals as much as we do? Check out explore.org's network of live cams on bears, baby birds, puppies, kittens and more.