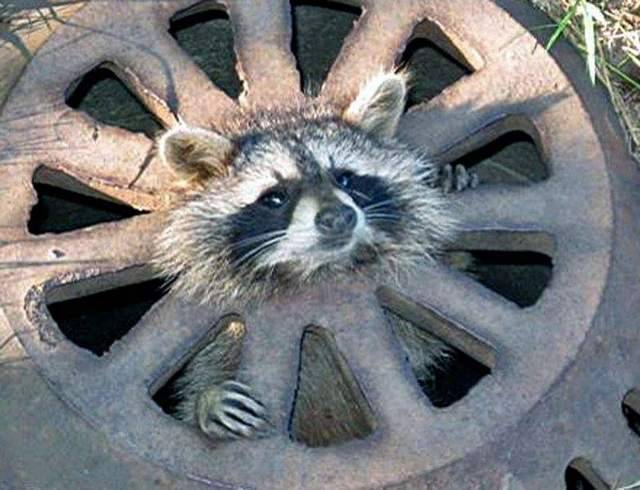 Rescuers Save Baby Raccoon From Sewer Grate
Bill Zimmer of Dearborn Heights, MI noticed a baby raccoon trapped in a manhole cover Wednesday morning. According to a press release, he and his fellow Department of Public Works employees used "vegetable oil and dish soap .. and a little TLC" to free the furry guy from his predicament.
Read the full story in the Lansing State Journal.
Photo credit, Robert Ankrapp. Via Pat Silverman.