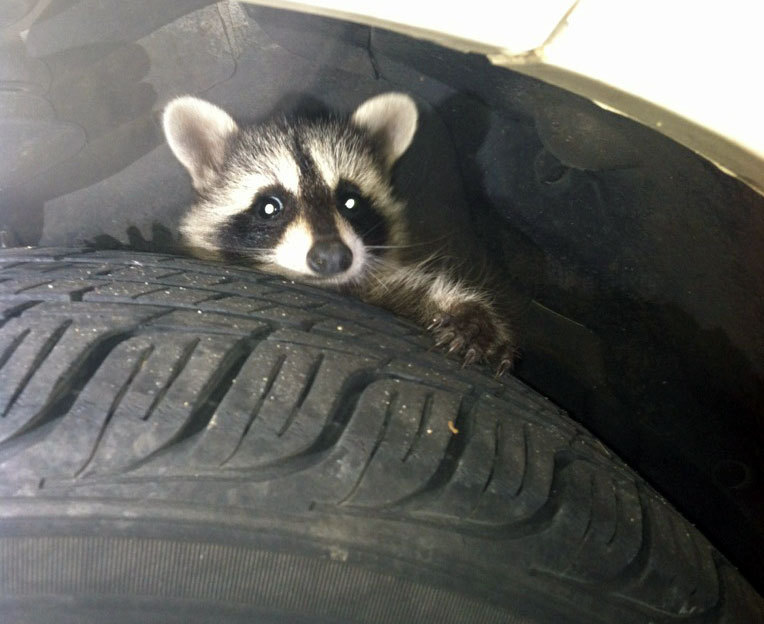 Raccoon Connected to Elaborate Car Theft Ring
Jimmy "The Raccoon" Spinozio, a raccoon crime lord and patriarch of Boston, MA's Spinozio family, has been connected by law enforcement to a ring of chop shops closed last fall. 
"The Raccoon has been on our watch list for three years," said Agent Tom Spravel, of the FBI's mob crimes division.  "We now have evidence that connects him to the chop shops closed last year and to at least 10 incidences of grand theft auto."
There is speculation that Spinozio is already in FBI custody and has turned state's witness.
Via Jrod11.