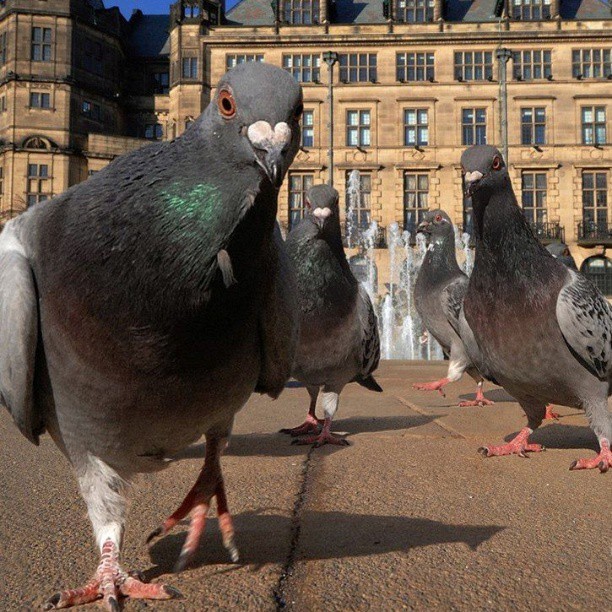 Pigeon Gang Gets Rough With Tourists
A gang of pigeons is reportedly wreaking havoc in Barcelona where the birds are targeting tourists.
"They got all up in my face," said Harry Wohl, a vacationer visiting Barcelona from England. "They stole took my camera and snapped photos of their butts, they hooted at my kids, they stole my bagel. It was awful."
Authorities have yet to apprehend the birds, but have ensured that the city takes the matter seriously.
Via tattvr_07.