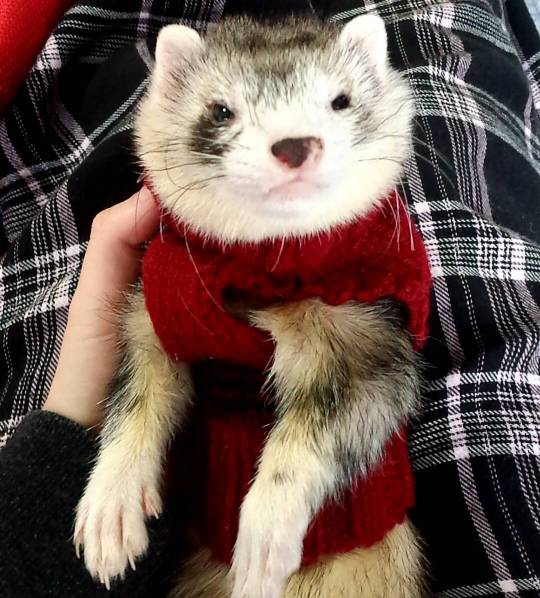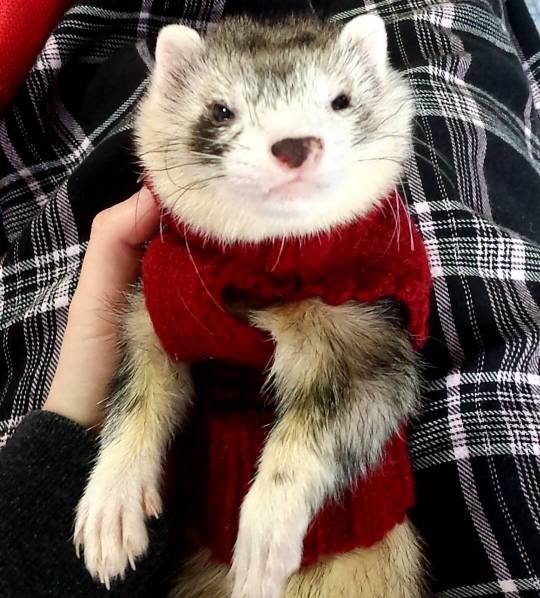 Wagstaff the ferret is turning heads this Spring with his jaunty scarves and menzies tartan plaid.
"It's a bold look for the season," said POPSUGAR fashion editor Anjelica Cole. "But Wagstaff pulls it off with aplomb."
The ferret has become something of a local style icon, boosting sales of knit scarves at area shops and online. Representatives for the ferret say he is planning to launch his own line of tiny clothing later this year. It will be available exclusively on Net-a-porter.
Via slimcaity1738.