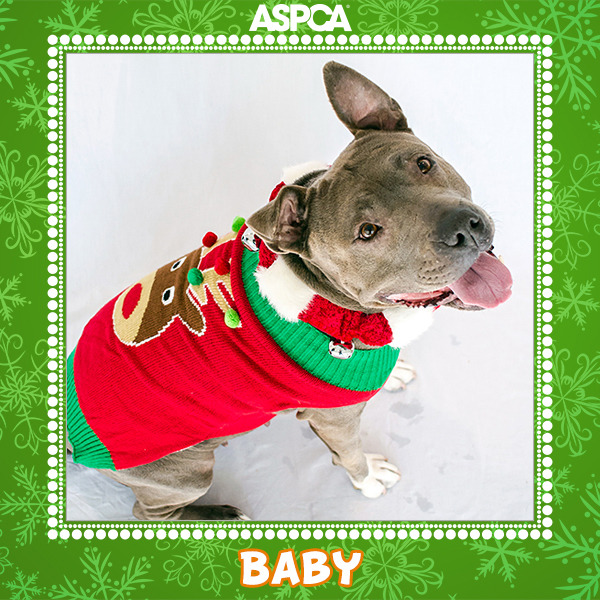 Dog Debuts Ugly Christmas Sweater at Office Party
A 7-year-old pit bull mix named Baby caught a few double-takes from co-workers on Monday when she wore a "horrifying" 3-D Christmas sweater to the office holiday party, according to witnesses.
"The thing had a reindeer on it, with pom-poms," says Grace Commack of Accounts Payable. "A green collar with a plunging neckline – it was a mess."
But the fashion faux paw certainly didn't hinder her good time. "She's a real people person," says Jeff Saunders of the Sales department. "No matter what hideous get-up she's wearing, everyone always has a great time with her. The holiday party was no different."
You can vote for Baby in the ASPCA's Cute Dog, Ugly Sweater contest right now for a chance to win fabulous prizes! And if you'd like to take Baby home for the holidays, she's available for adoption!