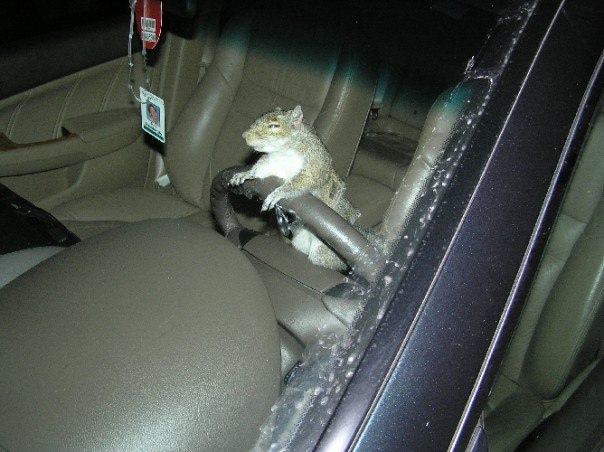 Cops Bust Squirrel for Reckless Driving
Police in Somerville, MA have arrested a 2-year-old squirrel named Hank after receiving a report that he was driving erratically on Medford Street. Patrol cars attempted to pull the squirrel over, but he did not respond to the sirens, according to the police report.
"I called in some backup and we pinned his vehicle with a blockade," says George Sevalis, the officer who made the arrest. "He didn't seem to know or care that we were chasing him."
There are no indications that Hank was driving under the influence, and he was not transporting anything illegal, though authorities did find a large cache of nuts in the trunk.
"He claims they're his, and that he recently dug them up after the winter," says Sevalis. "But we're looking into it."
Via Phaque1285